Cables Used in a DJ Controller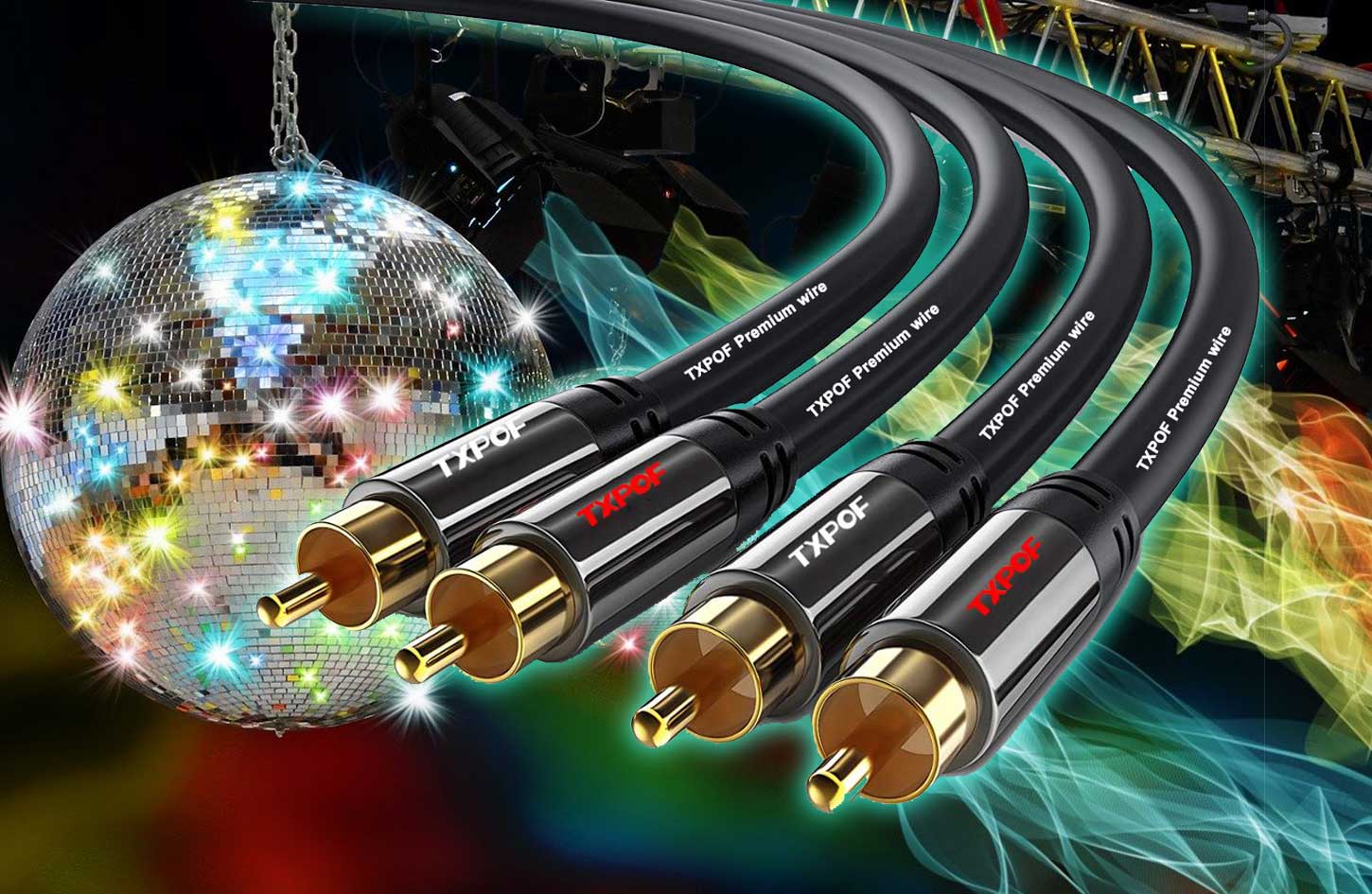 If you've just begun learning the art of DJing, watching an expert DJ perform can be overwhelming. The way the DJ controller with flashing lights and buttons is used seems like an impossible task. Well, a DJ controller is used to help you mix the audio files. 
This is done by the controller while utilizing many of the other pieces of equipment. Usually, the DJ controllers are designed to mimic the classical way of two-CDJs and mixer setup. However, they can be designed to handle functions much more than this one. A typical CDJ and mixer set-up can be a lot more expensive than a DJ controller. 
This is one of the major reasons why many DJs go for the latter. Some of the performers like to have plenty of sampler drum pads for the purpose of playing different sounds. A few others want to mimic a traditional DJ setup. Some want an affordable set-up to continue pursuing the art of DJing as a hobby. 
Then there are those who are established DJs and always on the move. There are different types of DJ controllers available for all of these individuals. However, along with a DJ controller, you'll also need the cables. Here we'll discuss the three types of cables used in a DJ controller.
1. Quarter-inch Cables
You'll be typically using these cables to connect PA speakers and DJ headphones to your sound system. Some controllers and mixers also require the use of quarter-inch cables. Quarter-inch cables are a popular type of cord for all sorts of DJ setups. For controllers, you can use these cables with around 20 feet of length. 
You might be using these cables to connect to your PA speakers. In this case, you'll need quarter-inch cables of a different length. You must get the ones with their length in the range of 50 to 100 feet. This would allow you plenty of room during your performance.
2. RCA Cables
There's a certain type of cord that you'll need for connecting the DJ controller in your setup. Such cables are known as the RCA cables. These cords are generally connected in the red and white ports on the back of your controller. They connect to the matching red and white ports on the audio interface you're using. 
In case you have an audio interface with only quarter-inch cables, you can get an RCA to the quarter-inch adapter. You must purchase a healthy chunk of RCA to quarter-inch adapters if you don't have them already. These are the type of adapters that every gig bag of a DJ must-have.
3. XLR Cables
You may not necessarily use these cables with your DJ controller to connect to the PA system. Yet, they are used on audio interfaces, controllers, and mixers commonly for connecting to a microphone. Usually, you'll not need more than a couple of XLR cables. You need one XLR cable to be used as your main microphone cord. 
The second would be a backup just in case the other one breaks in the middle of a set. It's always a good idea to keep yourself prepared. XLR cables are an essential component of a professional DJ setup. If you don't already have the XLR cables, you must get them as soon as possible.